TREAD Map
Connecting the outdoor recreation community.
An outdoor mecca, Washington State has been discovered by trail lovers and adventure seekers who are looking to explore. From rain forests to mountains to arid desert, Washington State's diverse topography and varied climate is attracting attention and those who want to get lost- without getting lost.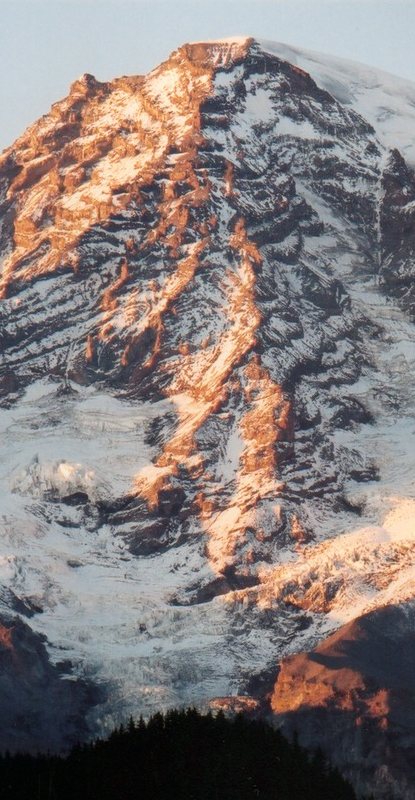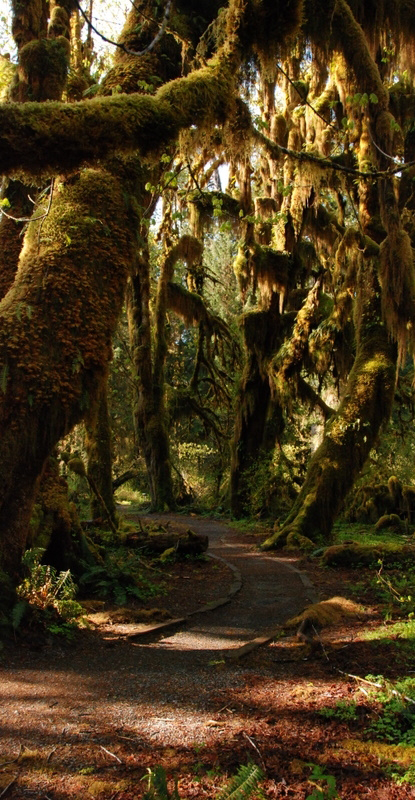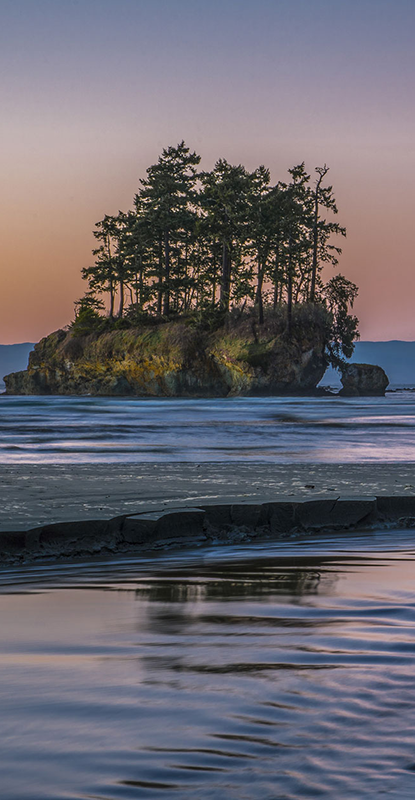 Too much of a good thing.
State of Washington Tourism, local tourism promotion groups, and land managers wanted to promote sustainable recreation tourism, provide the best user experience, and divert traffic from well-loved trails to lesser-known hidden gems. Led by a regional trail advocacy group, TREAD, Dharma Maps created TREAD Map.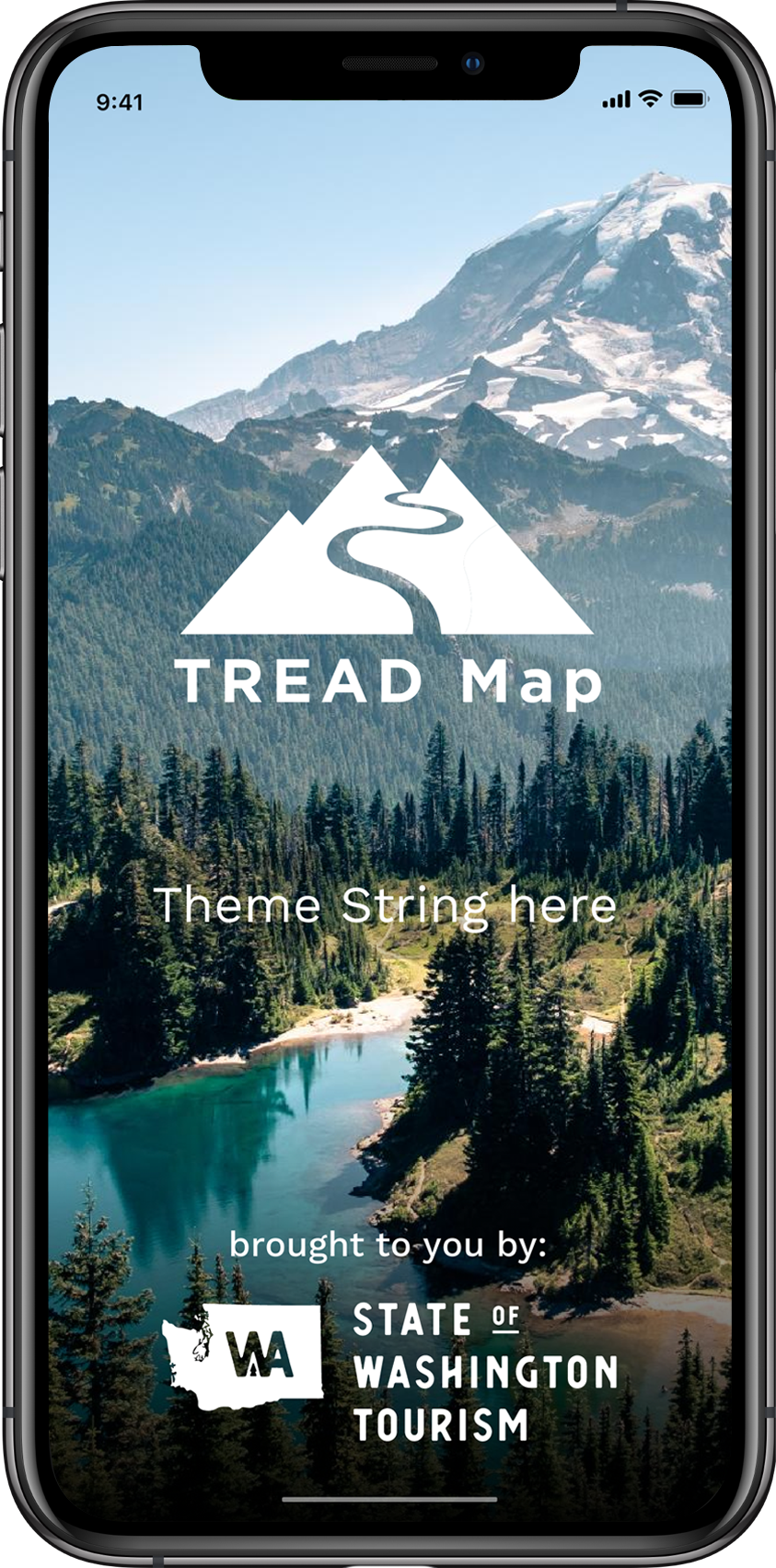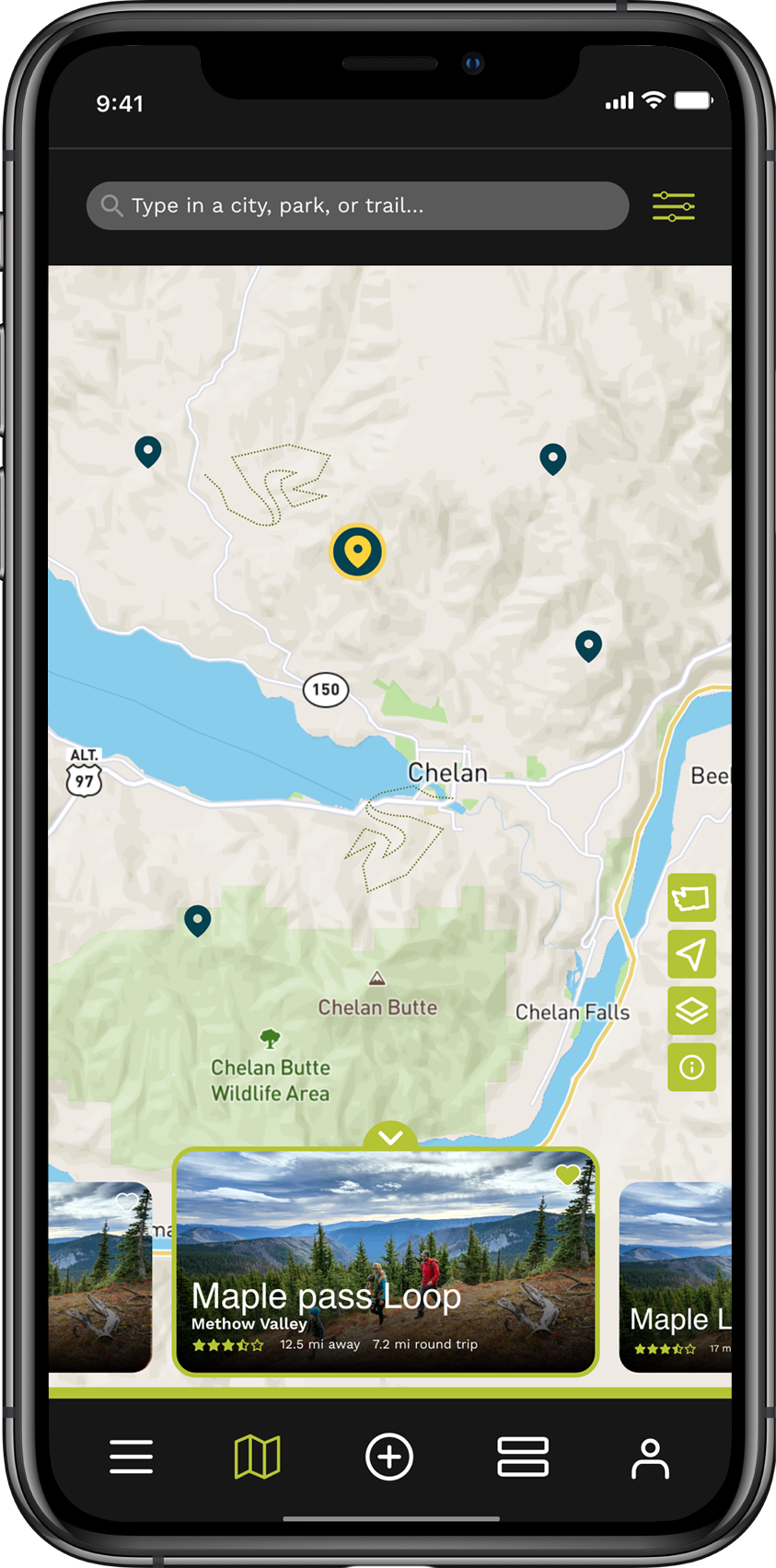 TREAD in tandem.
We realize that to provide the most comprehensive, hyper-local trail app possible, it takes the talent and expertise of a large, diverse group of participating organizations. Powered by the Washington Tourism Alliance, TREAD Map was built with the local expertise of the following partners, stakeholders, and trail-loving groups:
TREAD
State of Washington Tourism
Chelan-Douglas Land Trust
Evergreen Mountain Bike Allilance
The Mountaineers
Green Trail Maps
and more...
Curated
Trail information provided by those who know it best.
The hyper-local content in the TREAD Map is provided by those who are out on the trails or managing the land. It's built for trail users by trail users.
Pro tips to give adventure seekers the best experience possible.
We've partnered with regional influencers who consistently contribute localized information that trail lovers won't find anywhere else. Find pro tips on routes, details, and advice users need to know. Partners like award-winning guidebook author Craig Romano, who has more than 25 guidebooks & hiked more than 30,000 mi of trails in the state.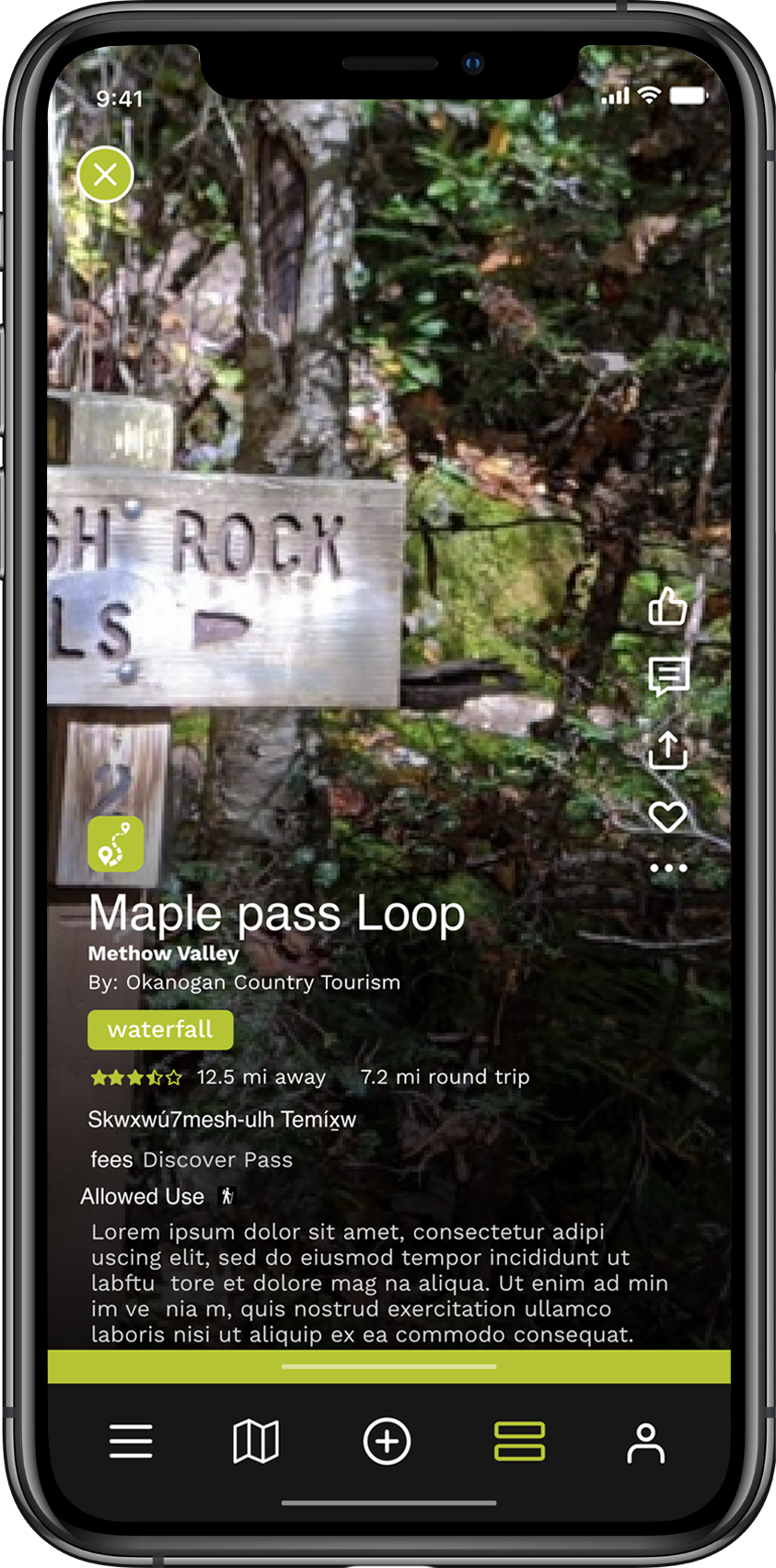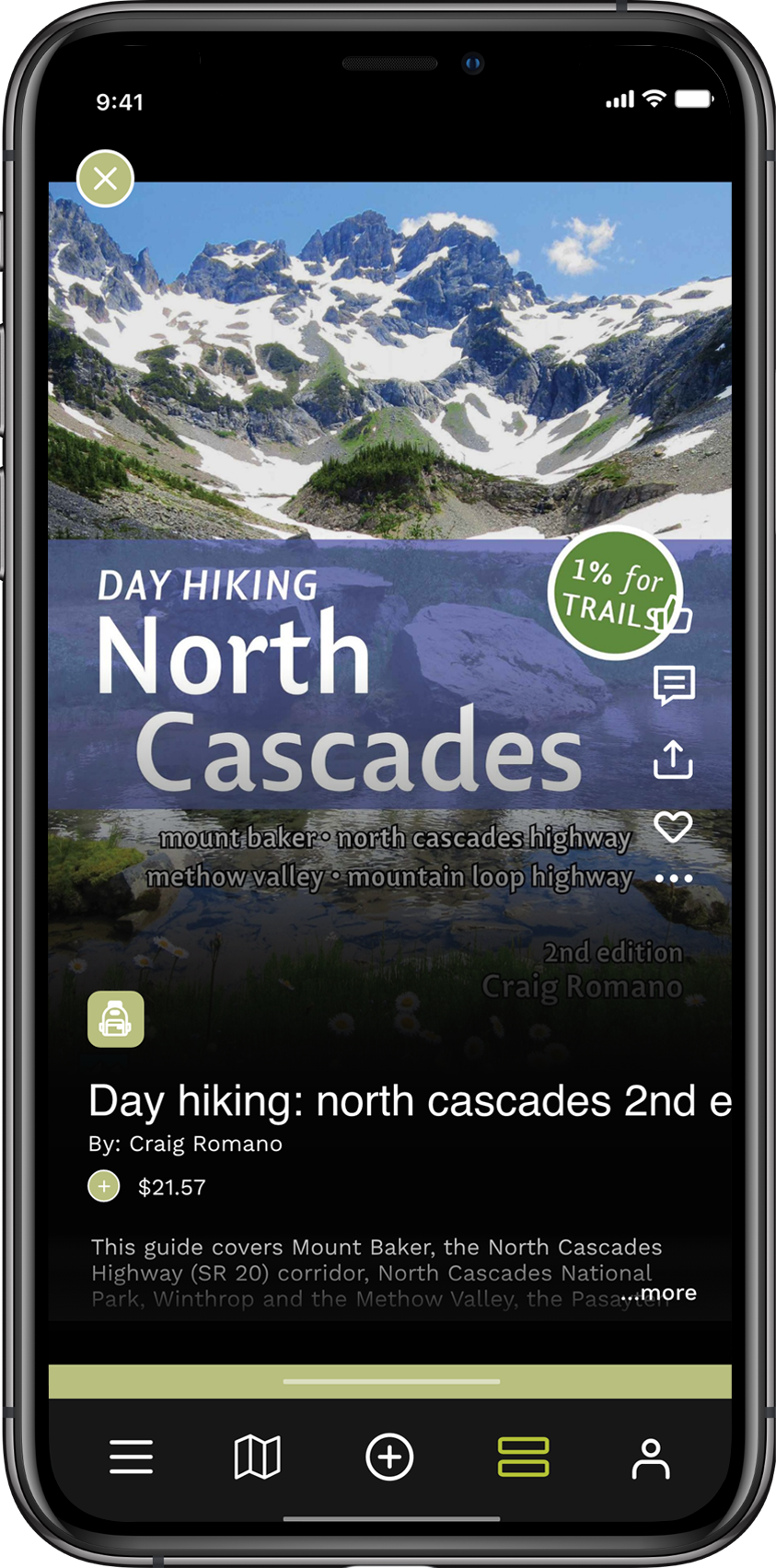 Alternatives
The beaten path.
Known for its expansive and varied trail system, Washington State has been discovered by adventure seekers. As a result, some of the most popular trails are overused.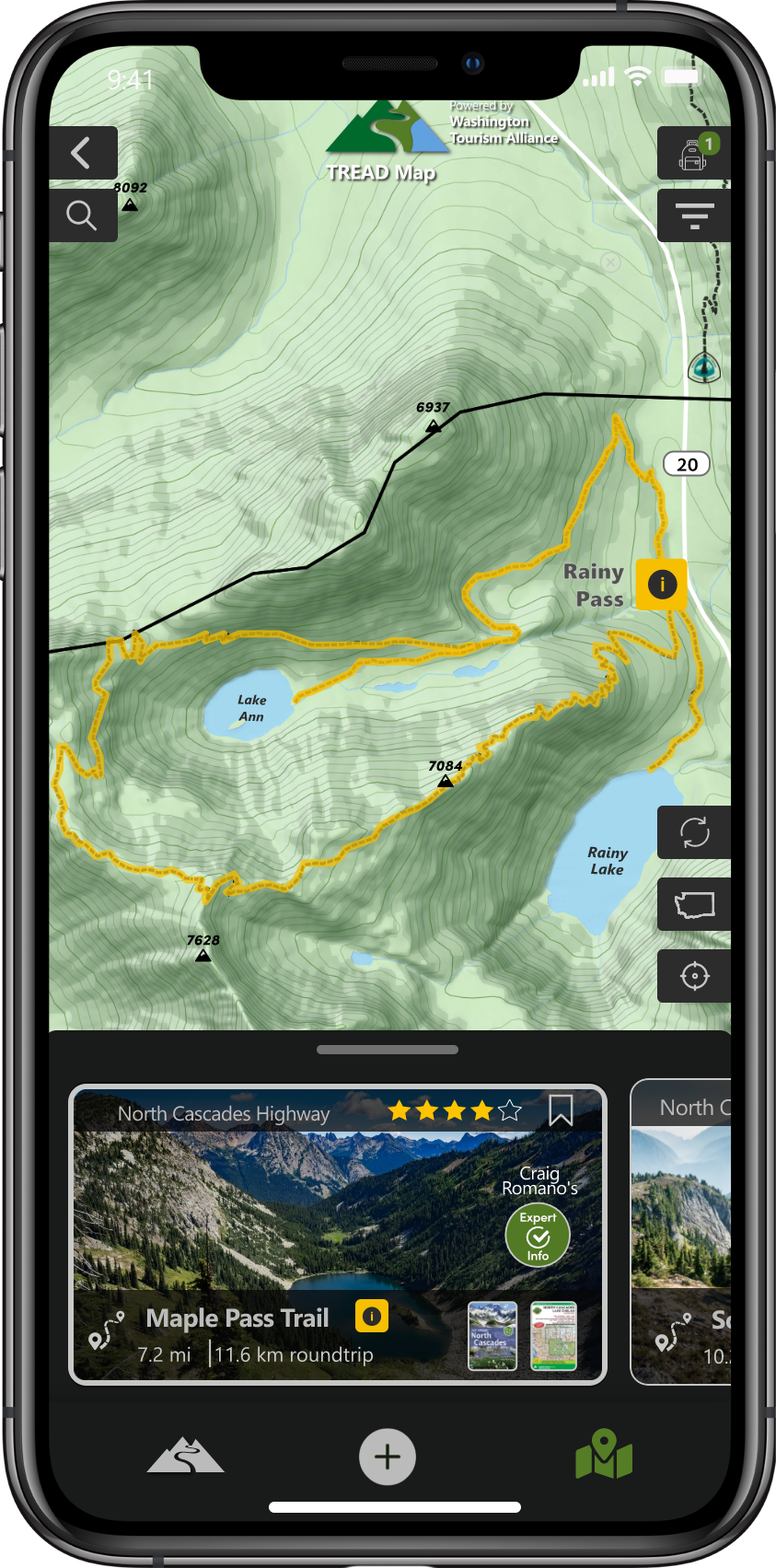 Paths less traveled.
TREAD Map empowers land managers and experts to help explorers discover the path less traveled by offering alternatives to the most popular locations.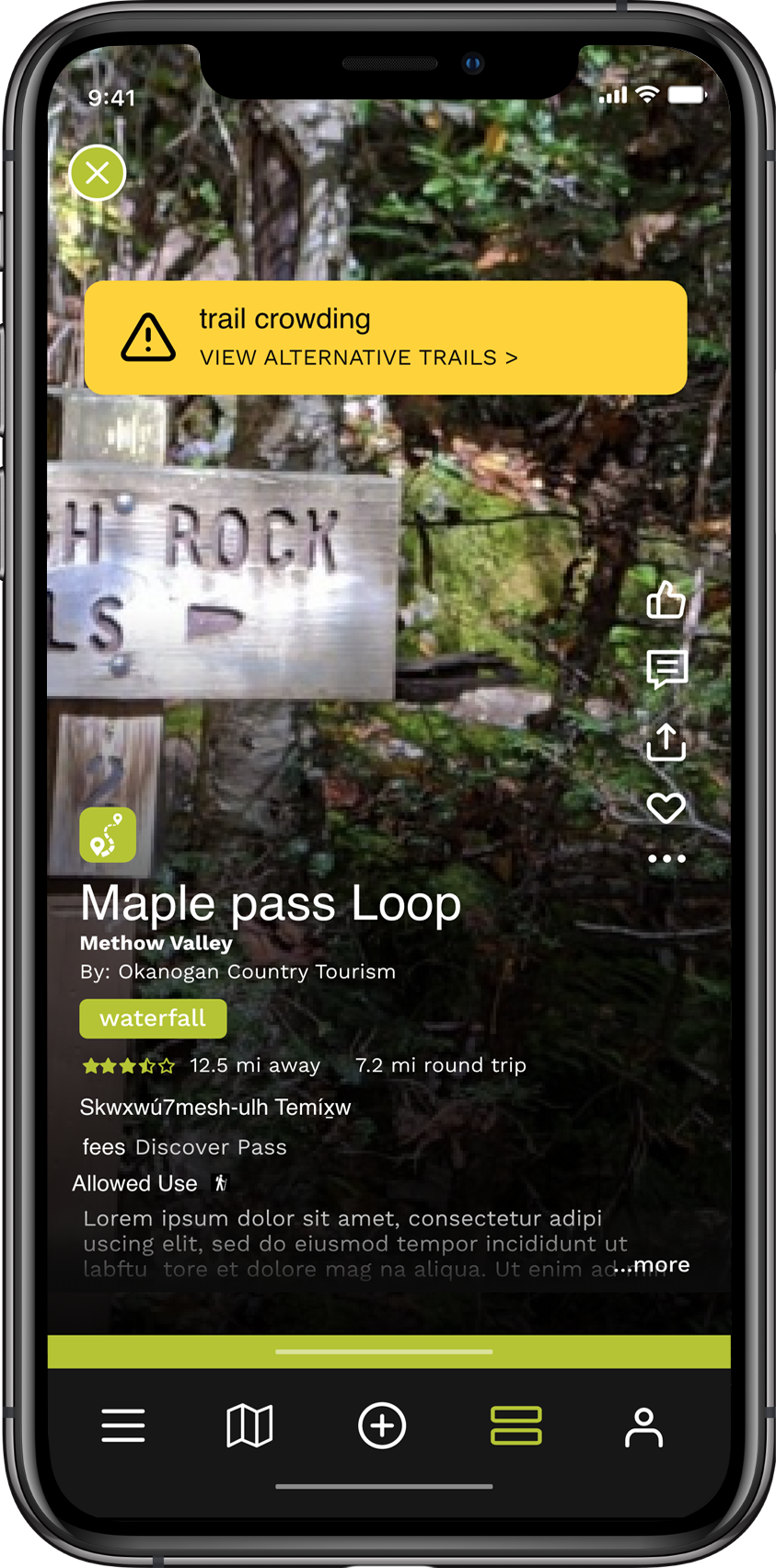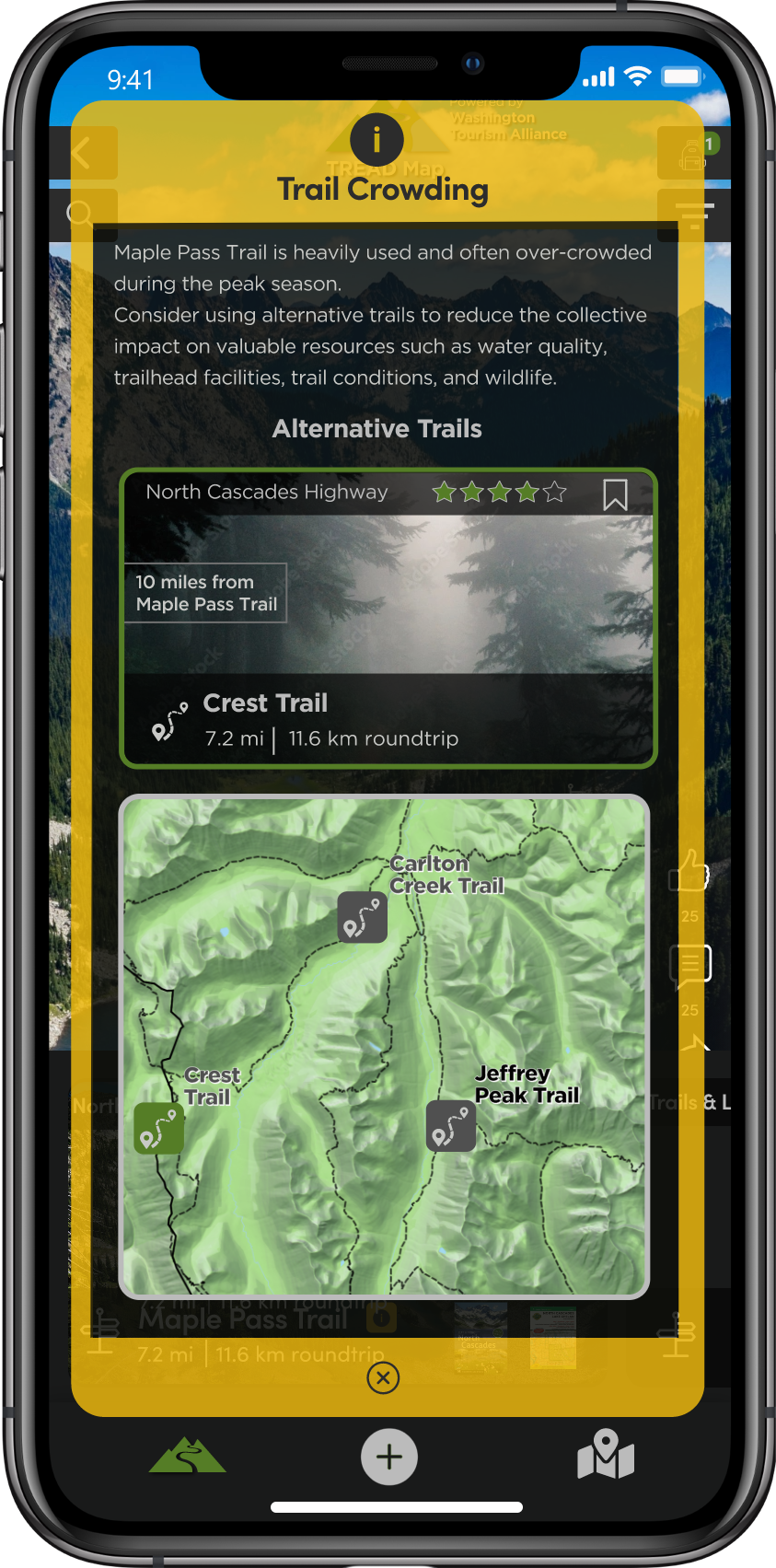 Users
Built for trail users by trail users.
TREAD Map is a hyper-local trail mapping app built by trail enthusiasts who understand what users want to know. Is a tree down on the trail? Is the parking lot full? This app allows users to provide real-time updates that alert other users to current conditions. It also allows users to:
Plan outings
Access and provide real-time trail conditions
Post-trip reports, photos, and videos
Share local experiences
Connect with other trail enthusiasts
Engage in two-way communication with land managers
Learn more about local events, fundraisers, work parties and advocacy groups
Get exclusive deals from sponsors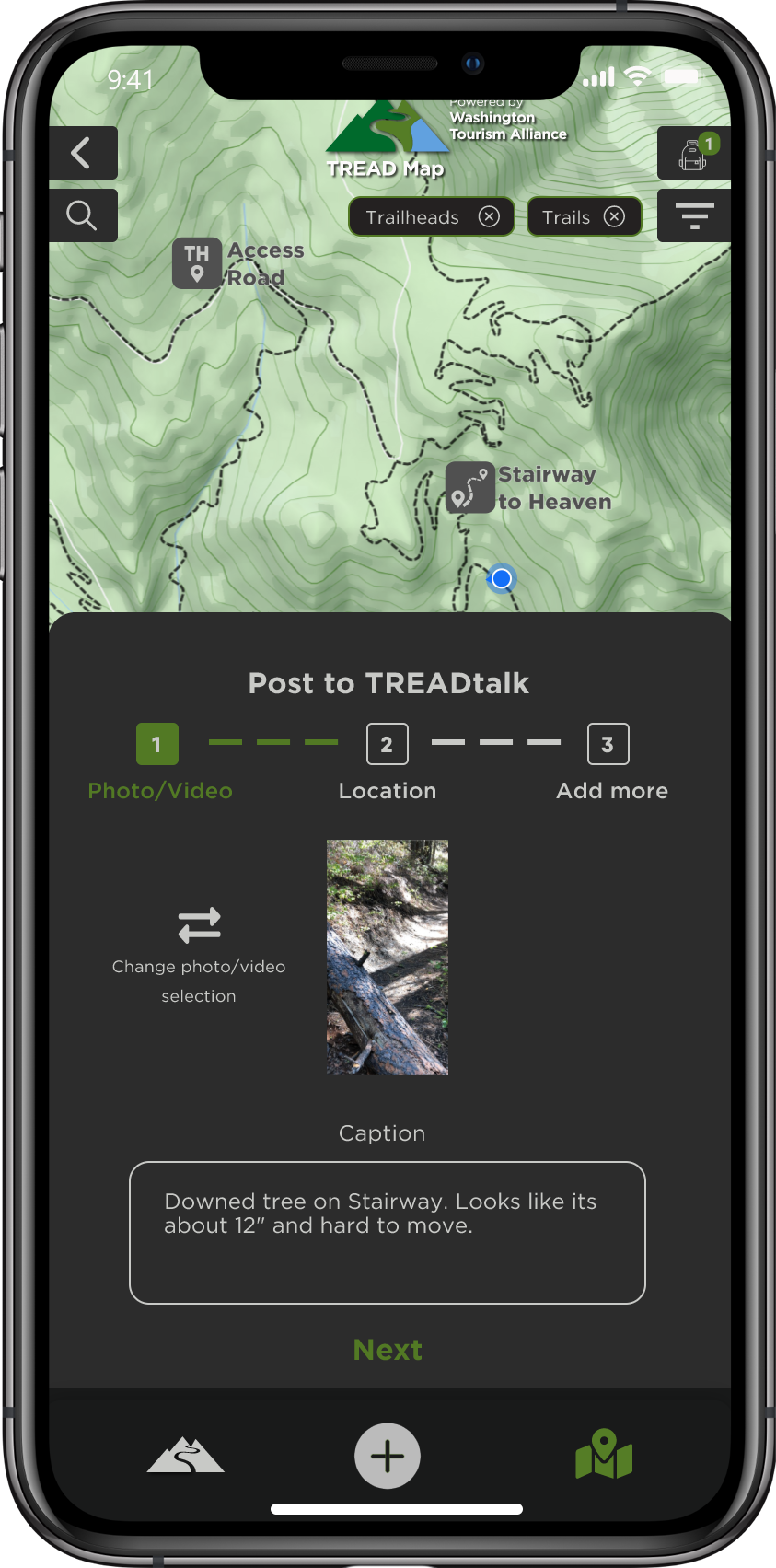 Land managers can review user feedback through the administrator portal, and configure feedback as well by creating surveys and engaging with the user community through regular posts.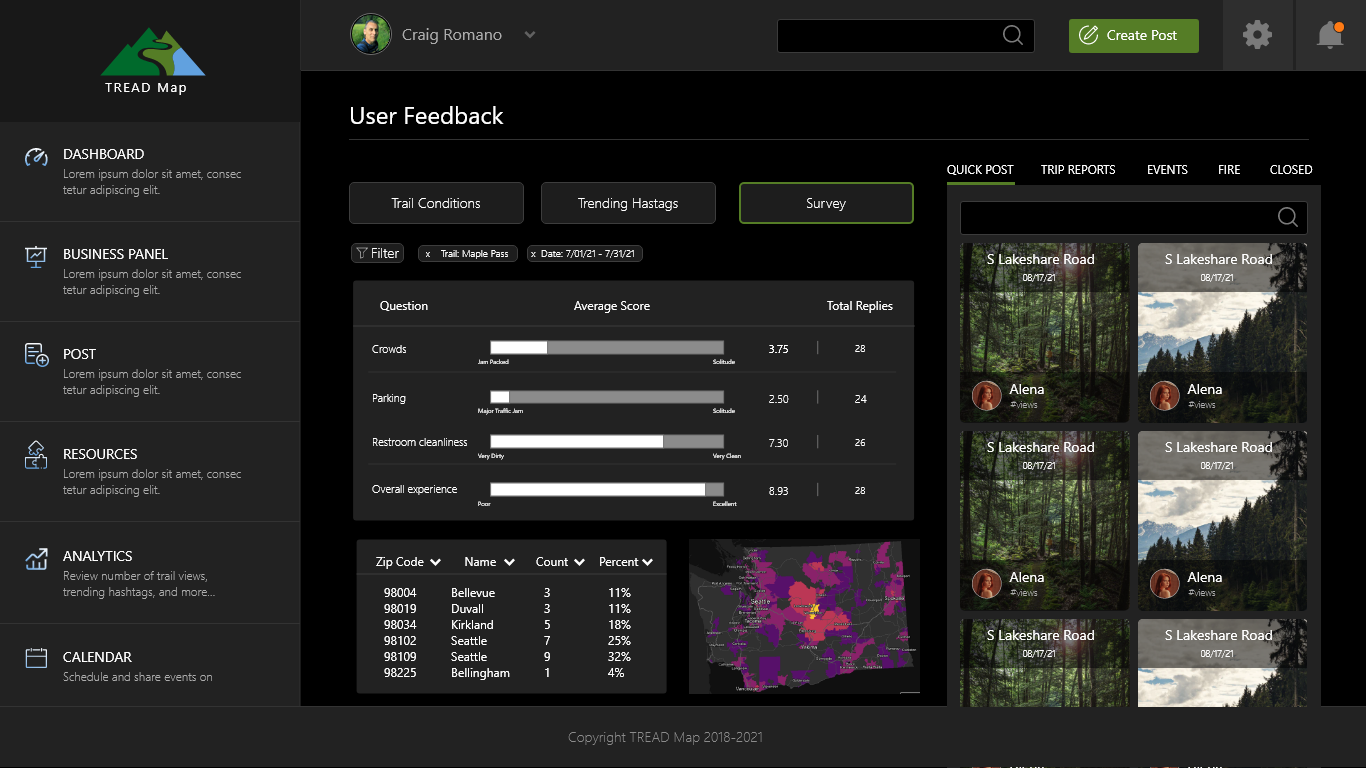 Businesses
Talk to customers who are listening.
Businesses use TREAD Map to connect with a focused audience, provide special offers, and share their unique trail story. Sponsoring businesses can:
Publish announcements and events
Review user aggregated data: Where are they coming from? Where are they going?
Customize geo-targeted marketing and promotion campaigns
Customize geo-targeted coupon and redemption platforms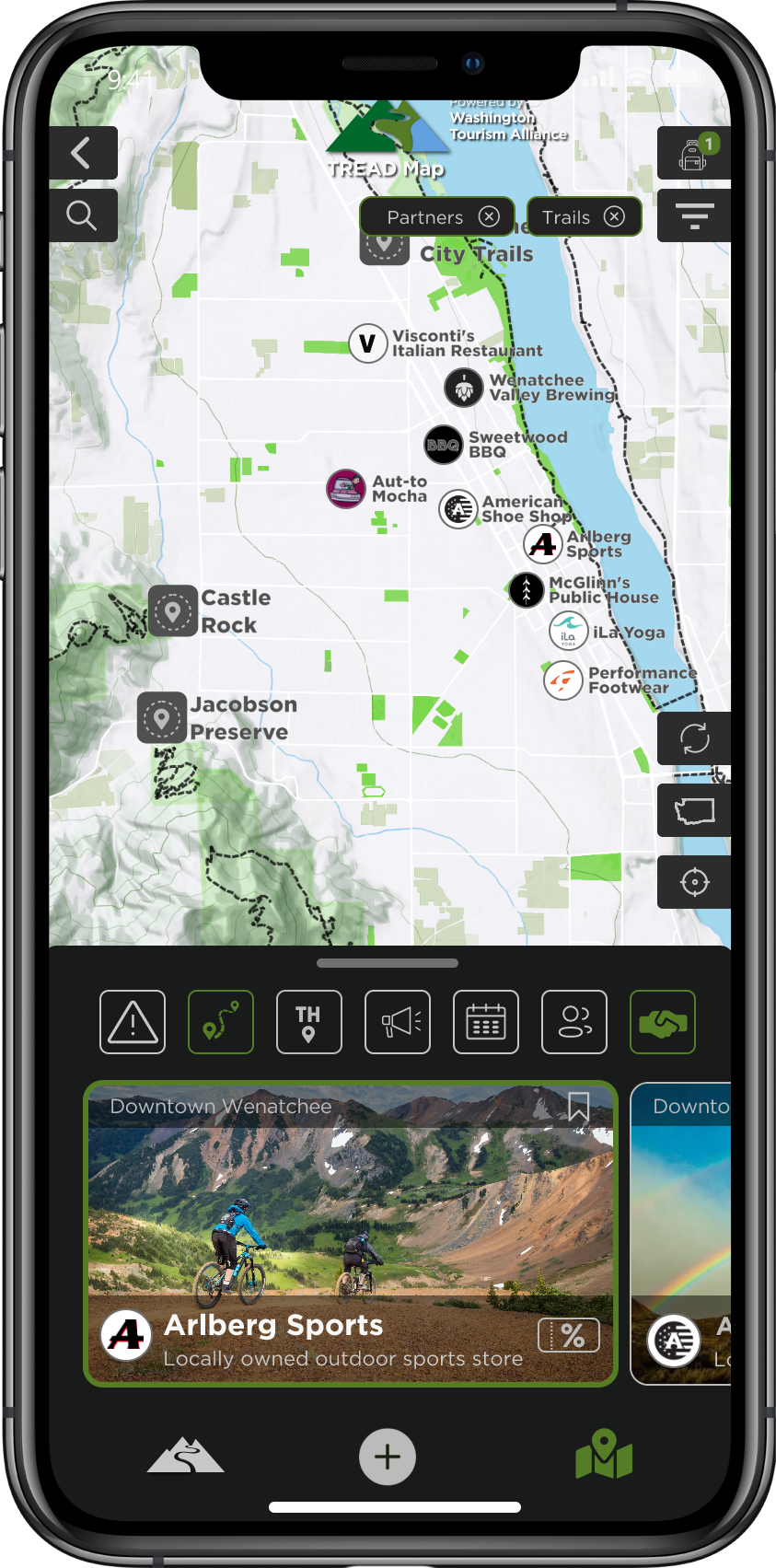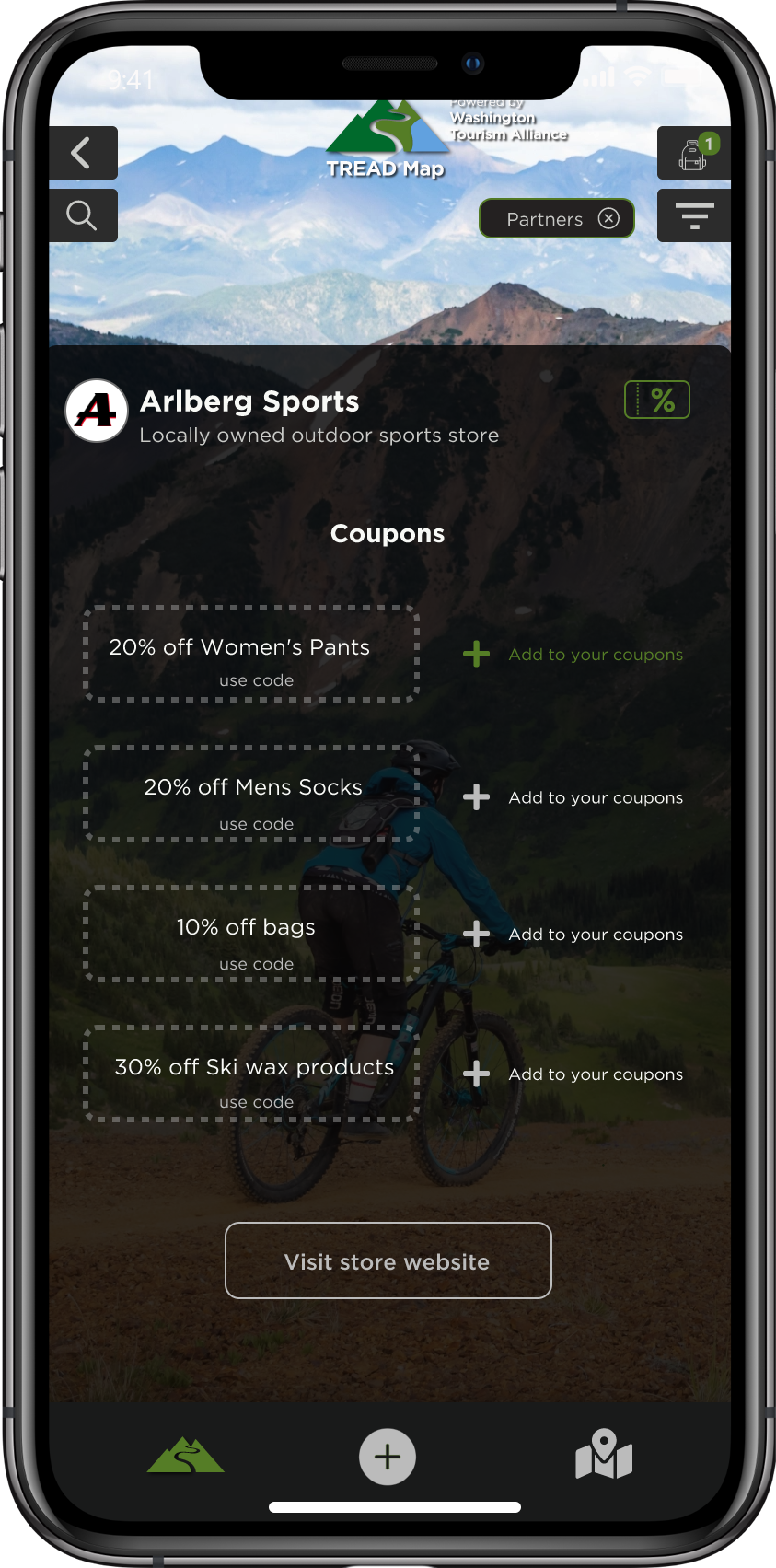 Business can acess the administrator portal to manage coupons, sponsor trails, and review associated metrics.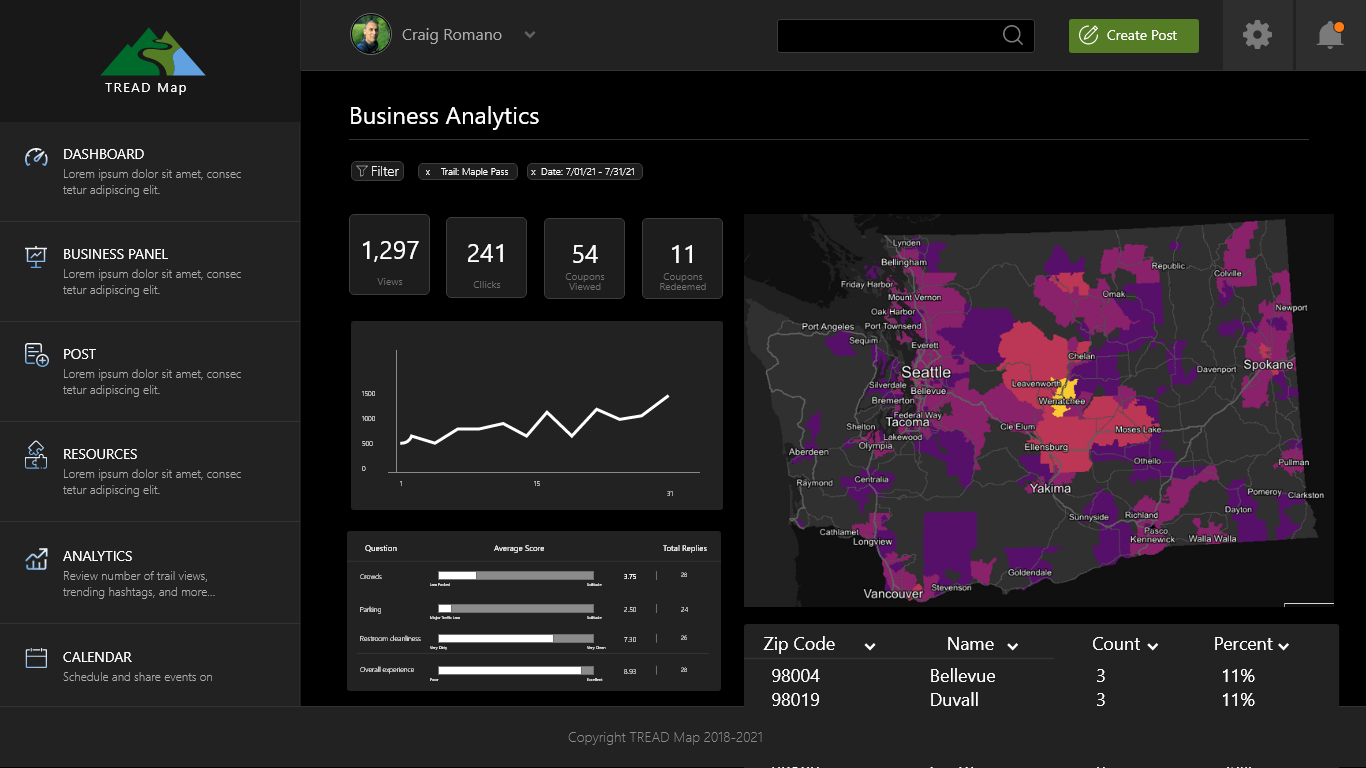 Connect with outdoor recreation customers
Let customers know what you are up to, share your trail story with the world!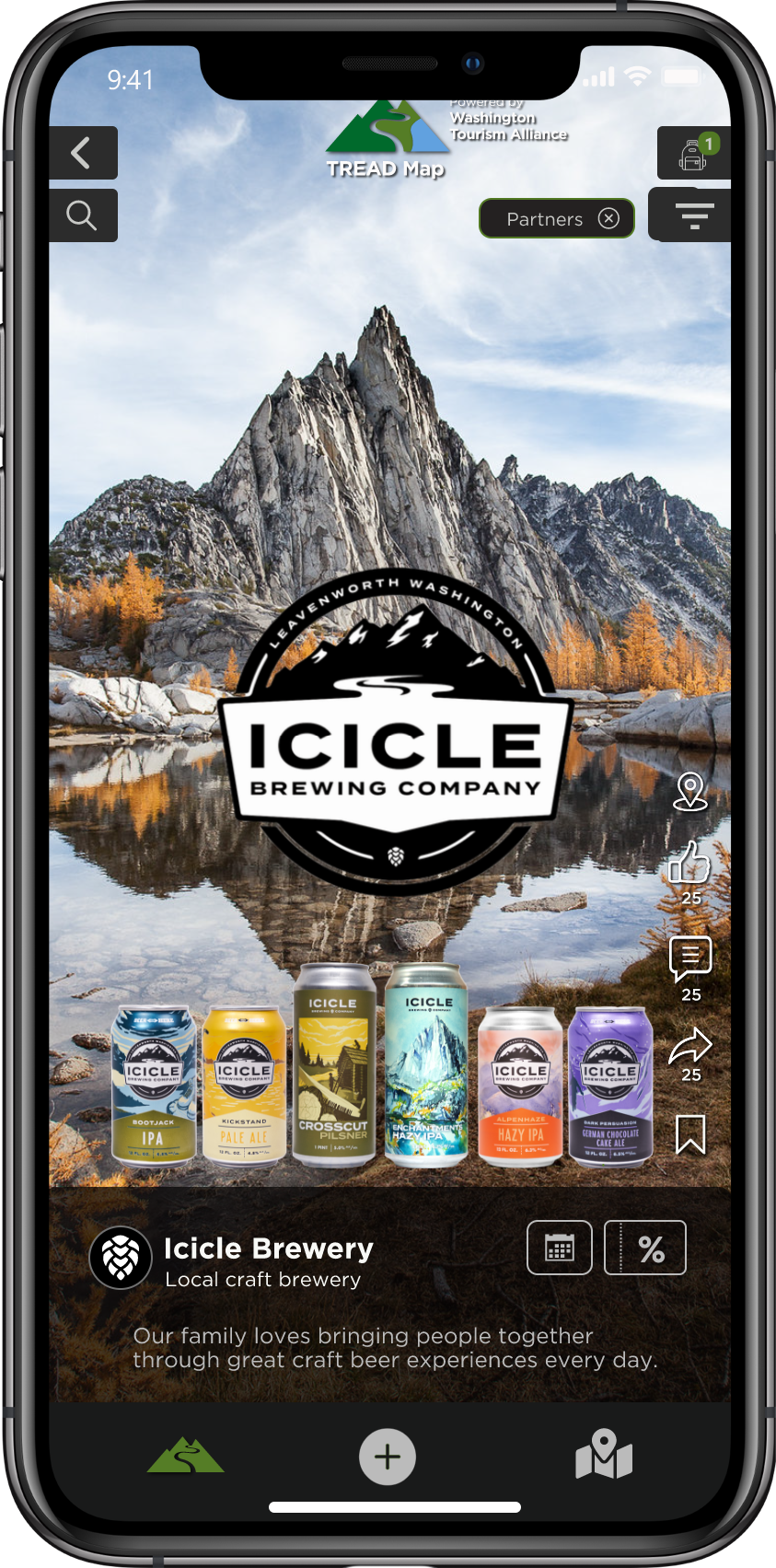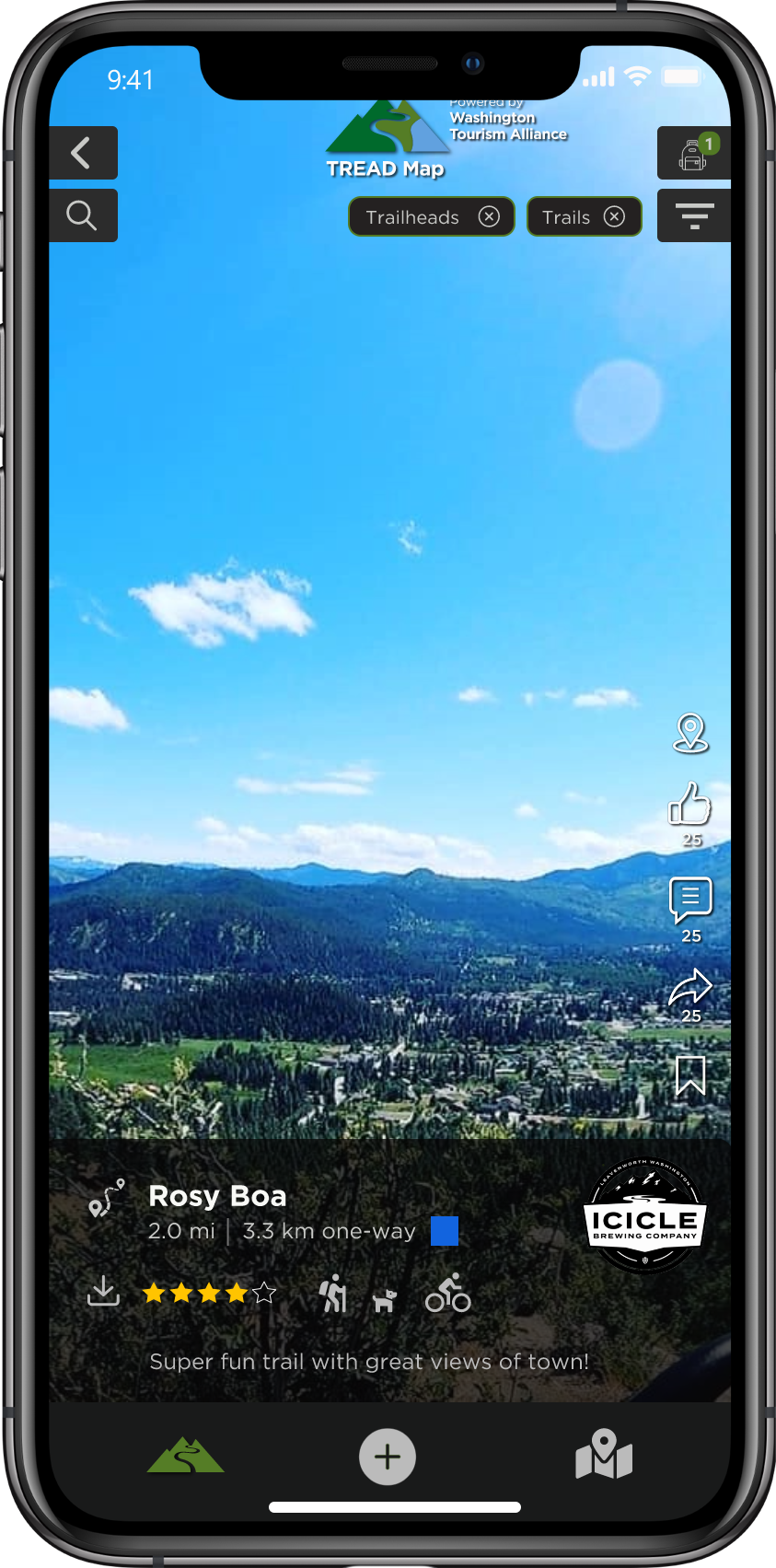 Sell your product to the outdoor community.
Build and maintain a store in TREAD Map, and tag your products to a location that potential customers can relate them to.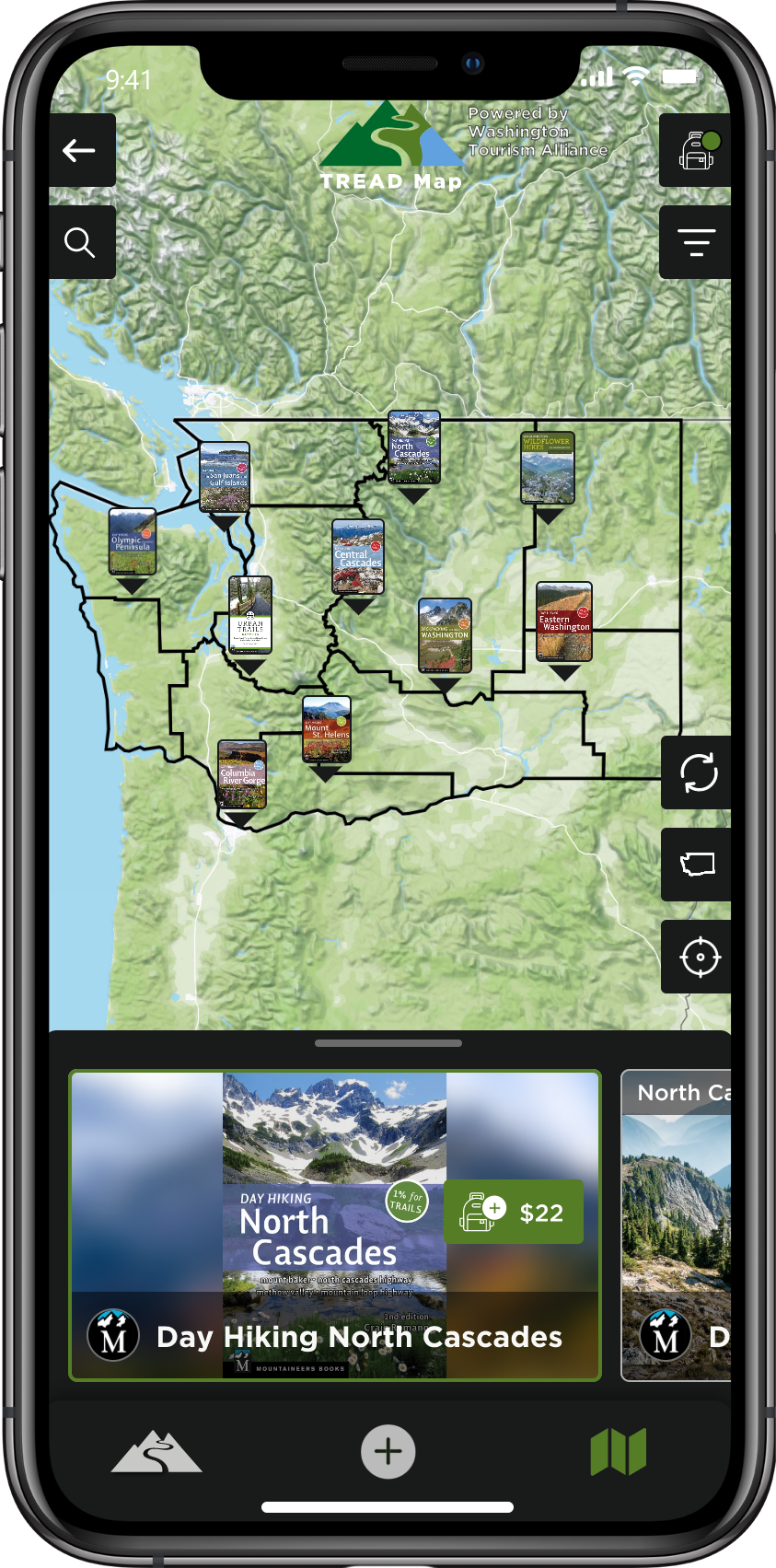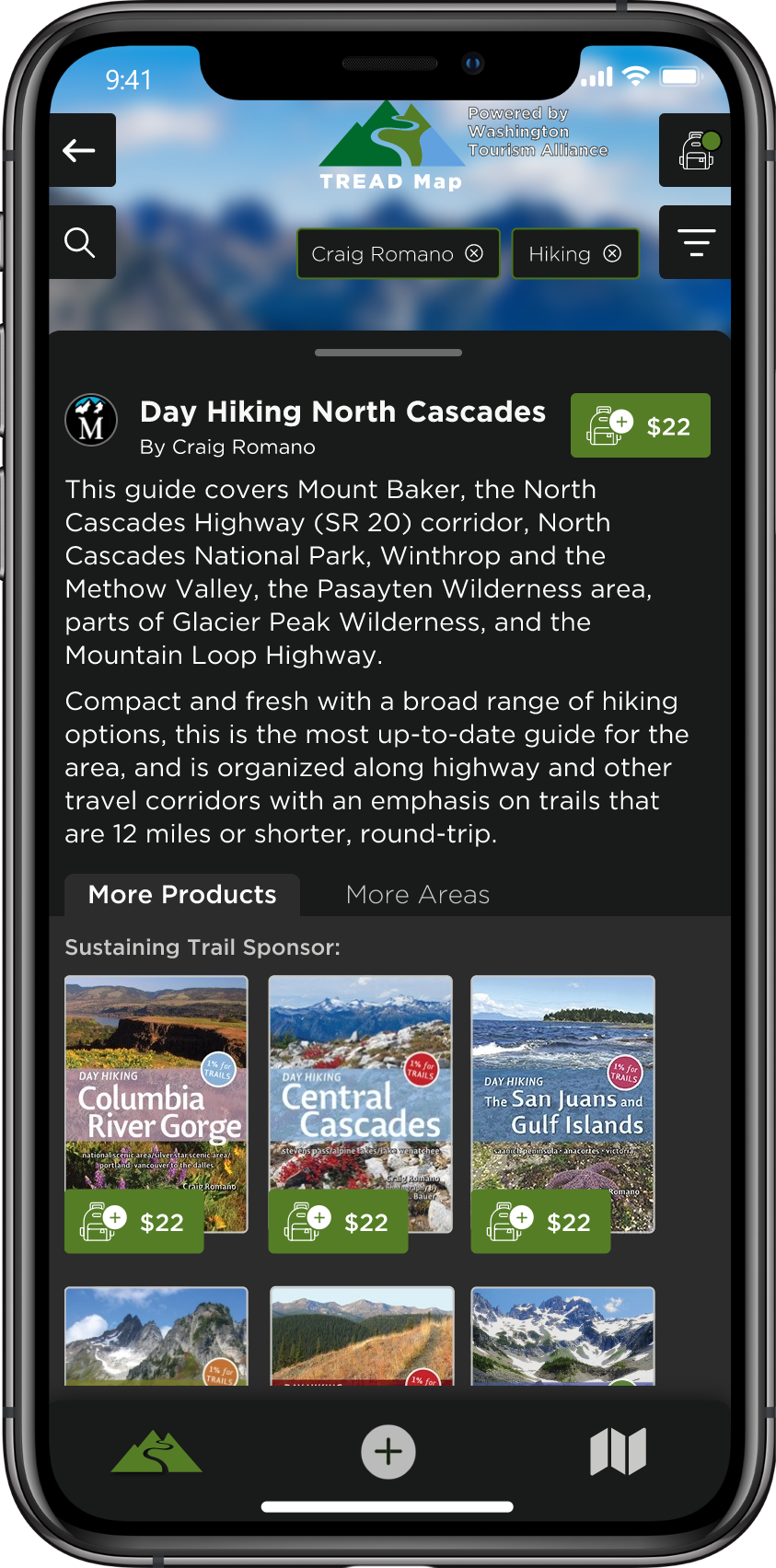 Alerts
What users need to know, when they need to know it.
Has a fire closed the trail? Is the air quality poor? Mother Nature has a way of stepping in, and when she does, we let users know. TREAD Map gives land managers the control to manage customized filters to push out alerts and update on-the-trail conditions, making sure users are never caught off guard.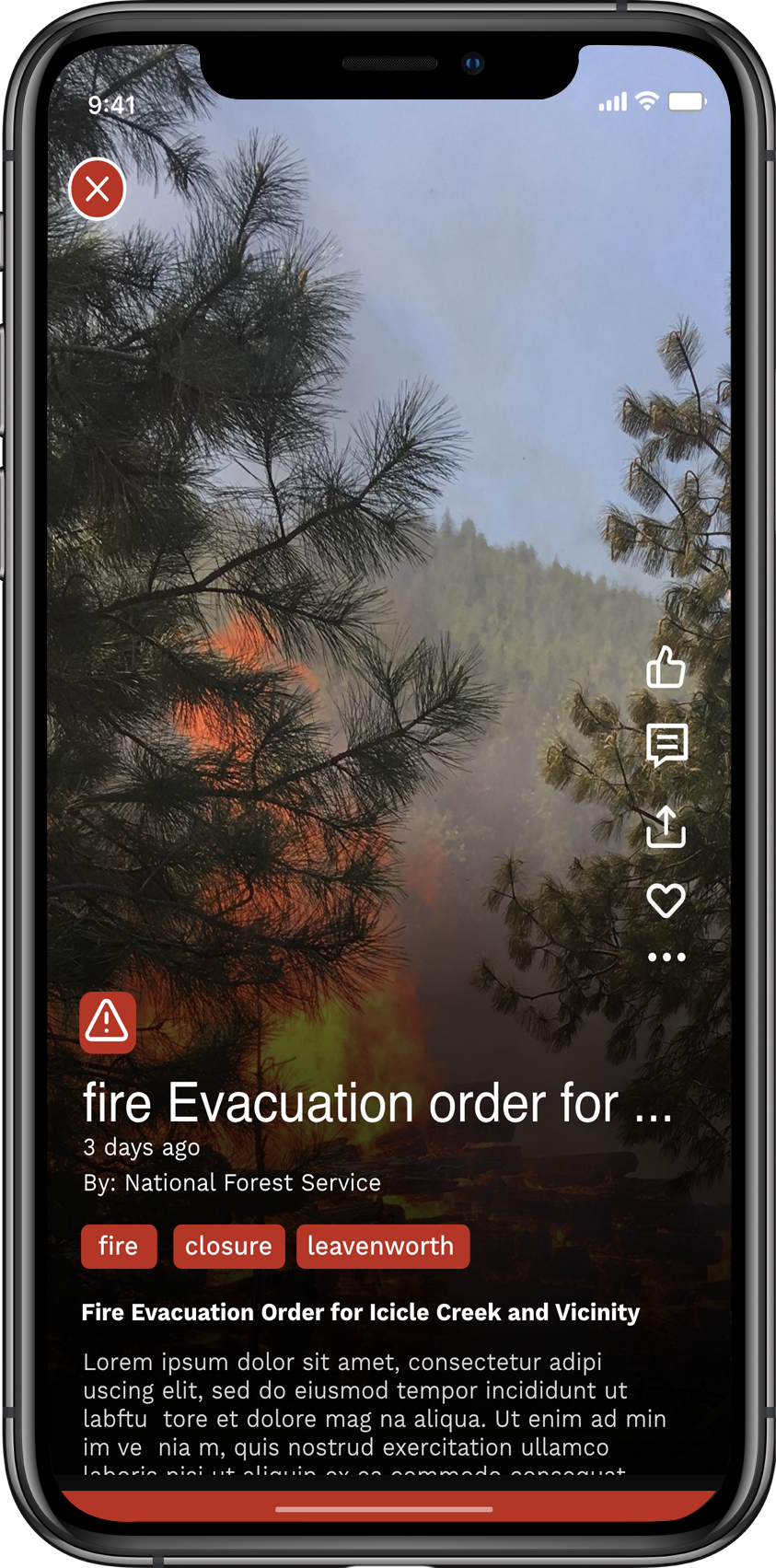 Themes
These views are great.
TREAD Map gives land managers the power to customize the user view based on selected filters. For example, if there's a fire, you have the power to chart its perimeter here. It's the best way to help users know before they go.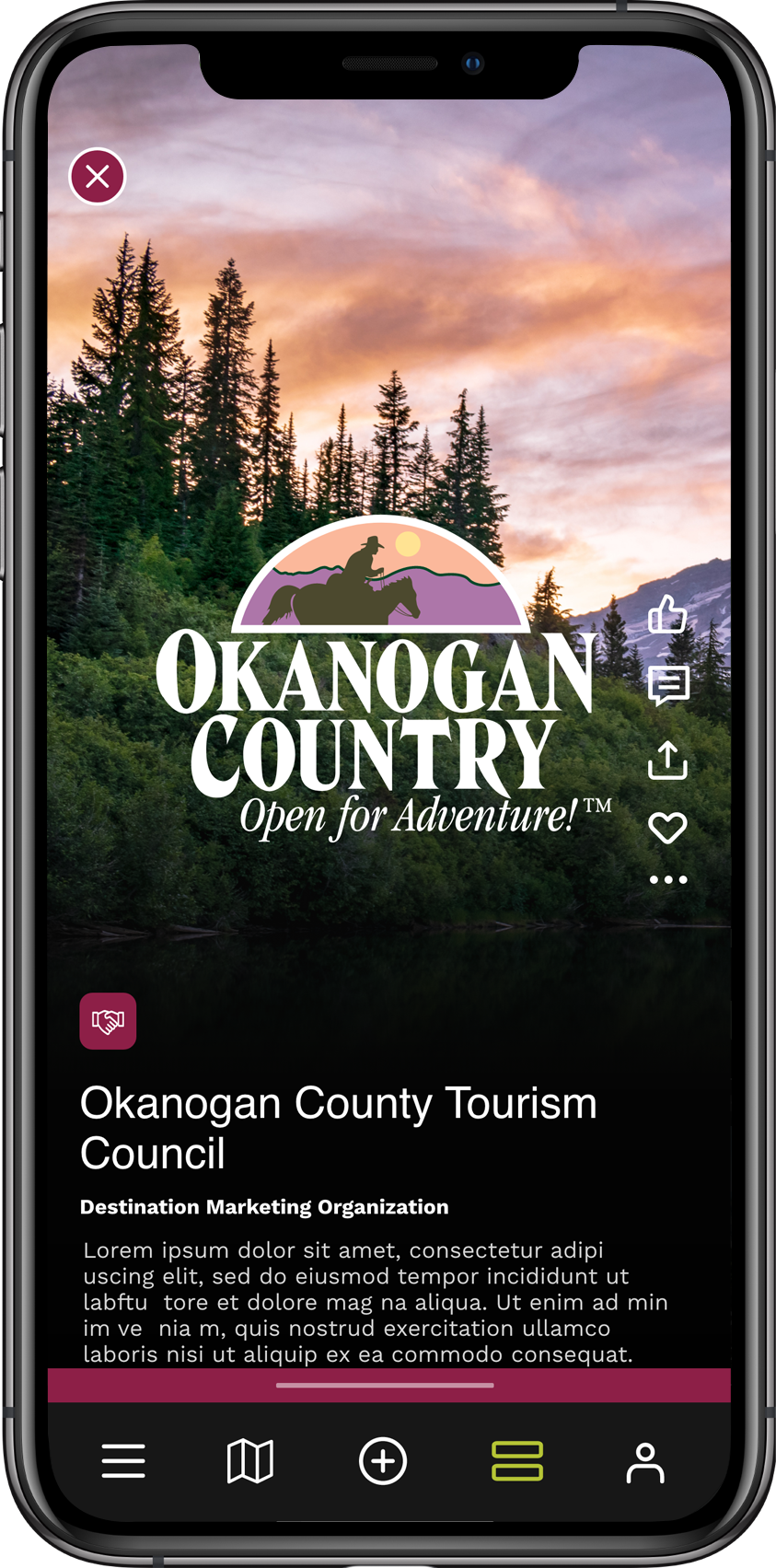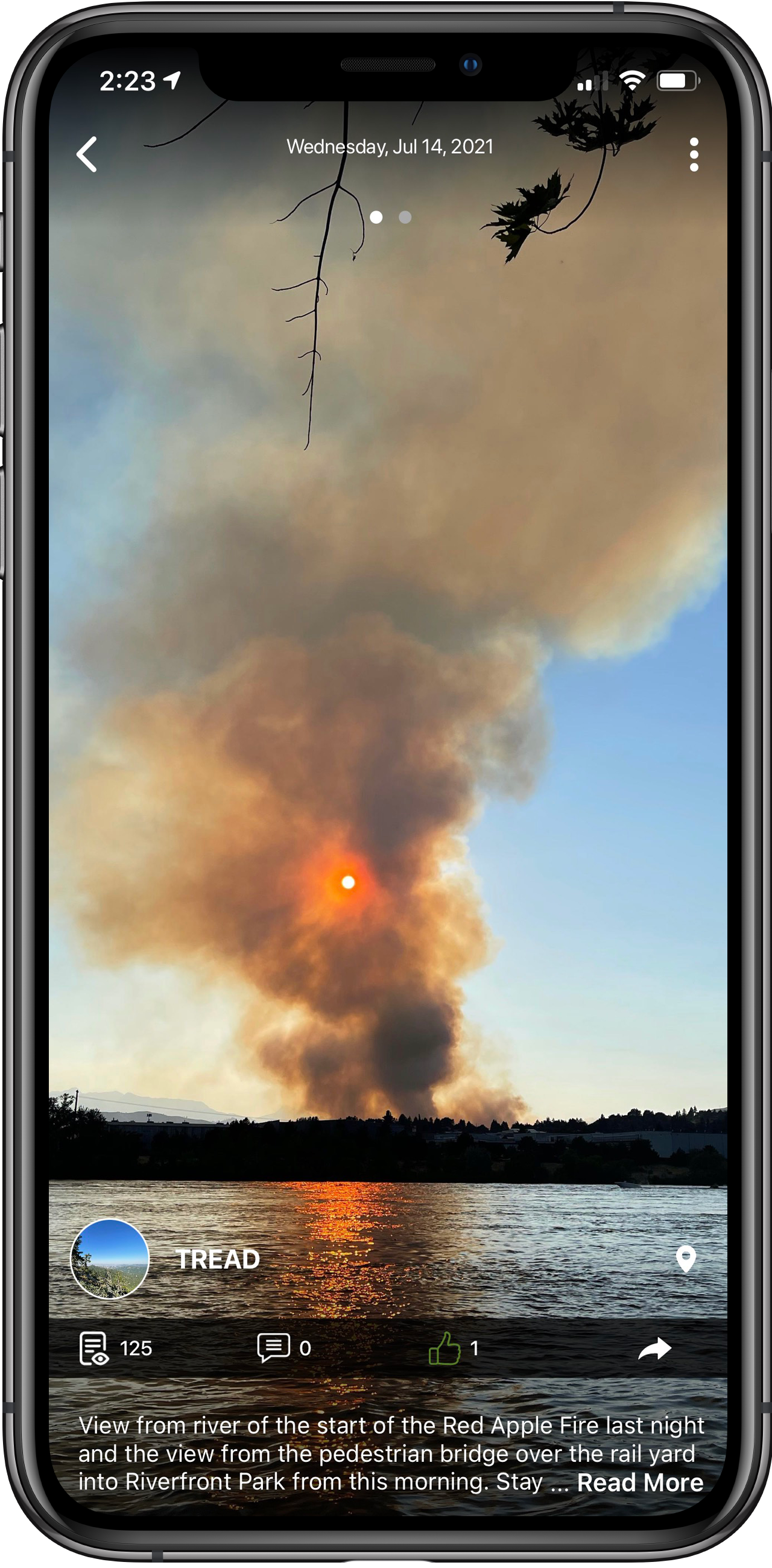 Controls
Control the message.
Our user-friendly control panel allows land managers to open, close, and update information on trails in real-time.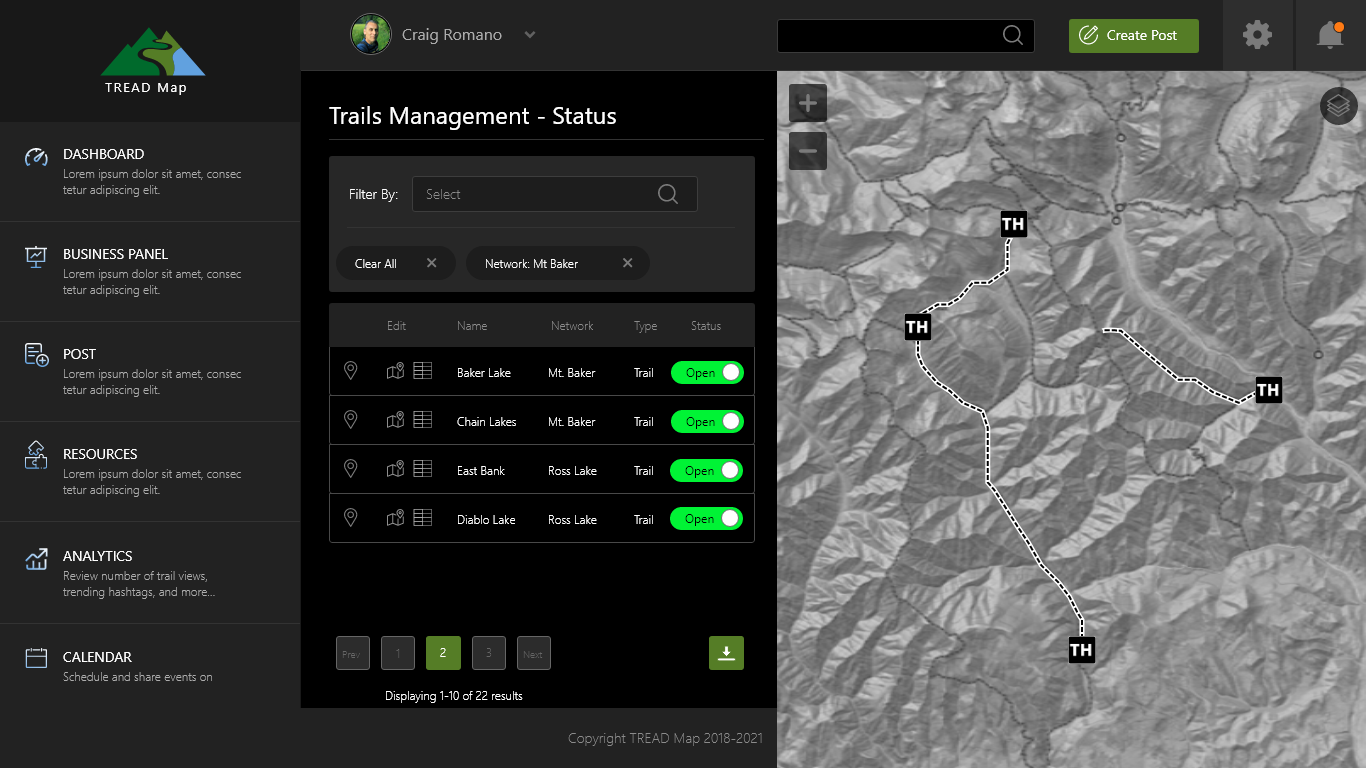 Just a click away.
By accessing and managing its trail system, land managers can alert users to changing conditions with just one click.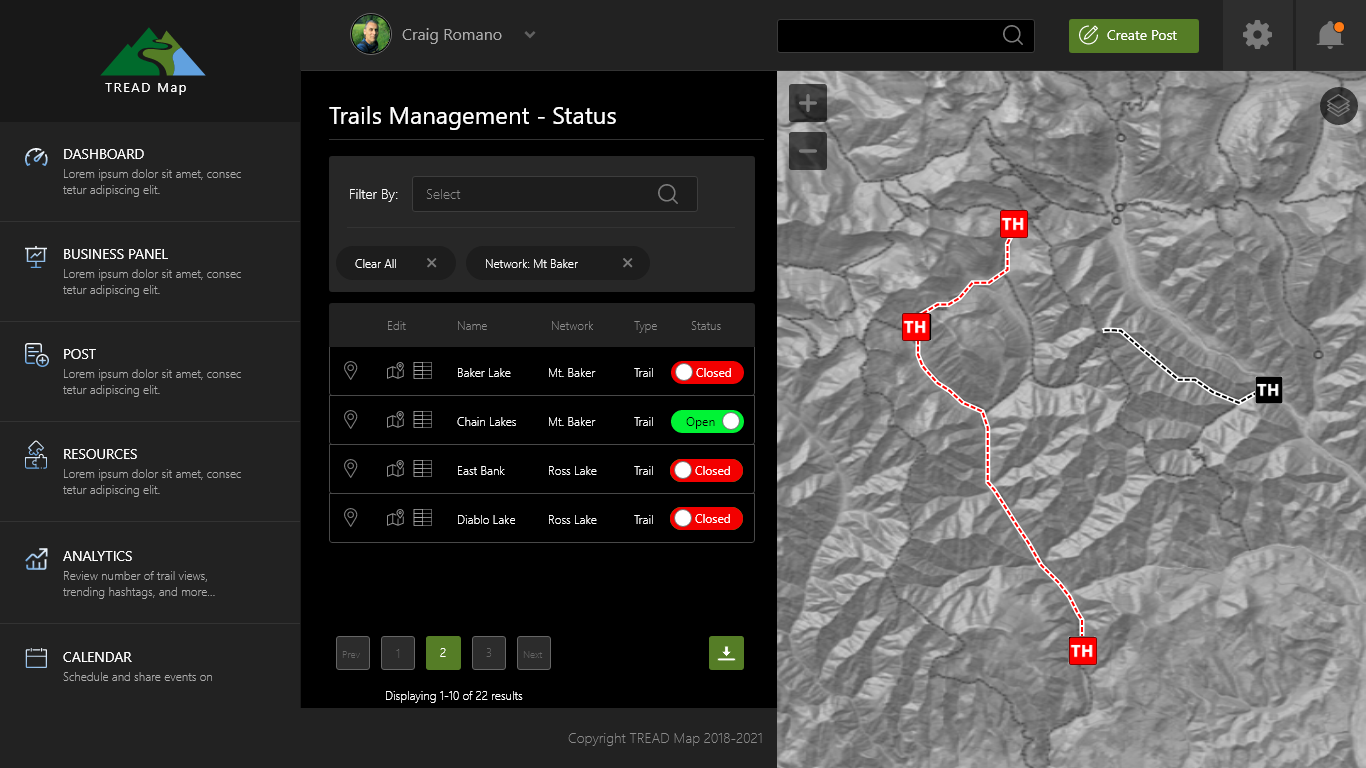 Partners
It takes a village.
We realize that to provide the most comprehensive, hyper-local trail app possible, it takes the talent and expertise of a large, diverse group of participating organizations. We support the partners that make TREAD Map possible by providing a simple and efficient way for these fantastic organizations to promote events, communicate to a targeted audience, and drive membership.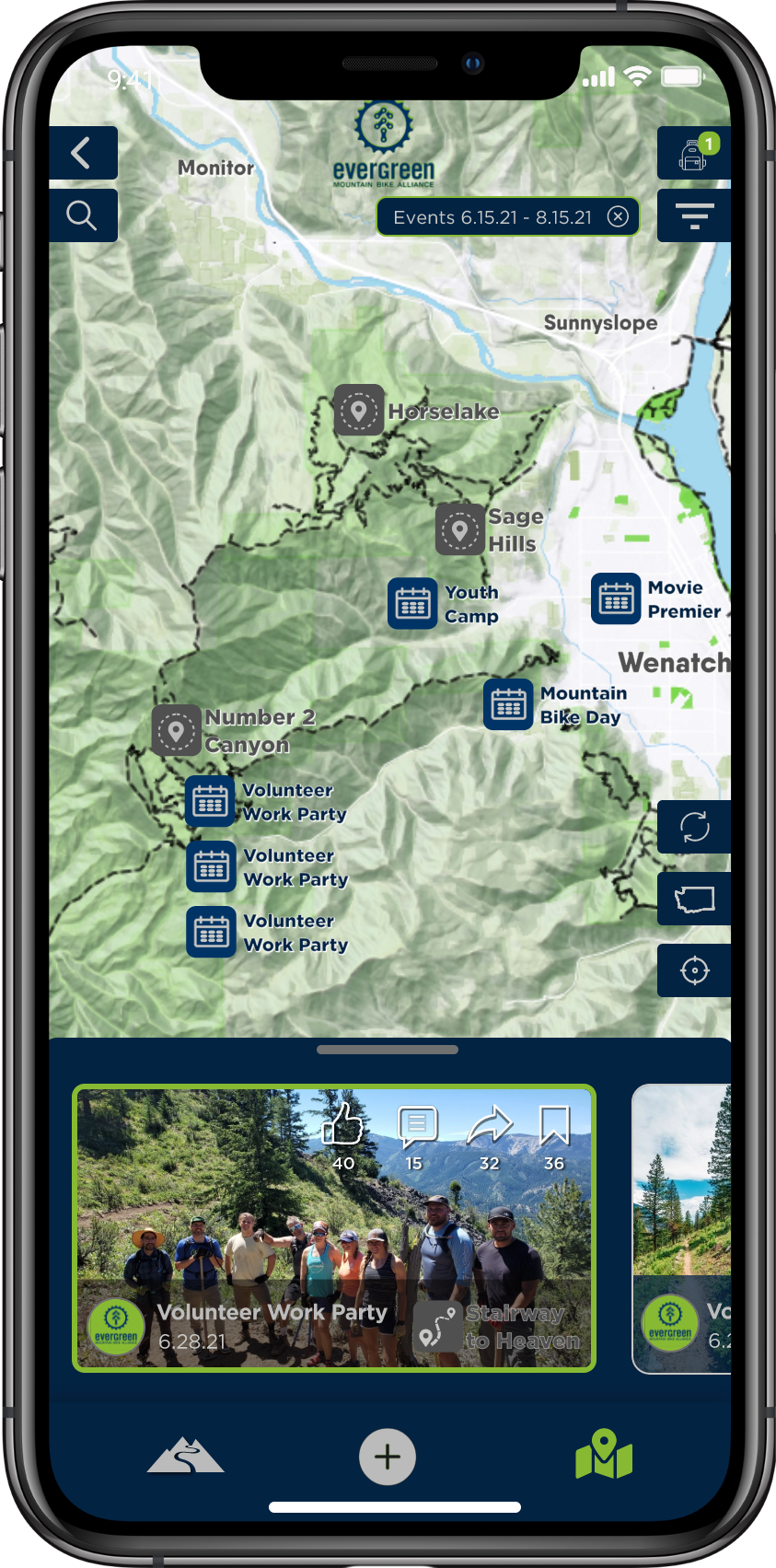 Destination marketing.
Share what your area has to offer with timely posts, 'Top 10' lists, or suggested itineraries. Controls are at your finger tips!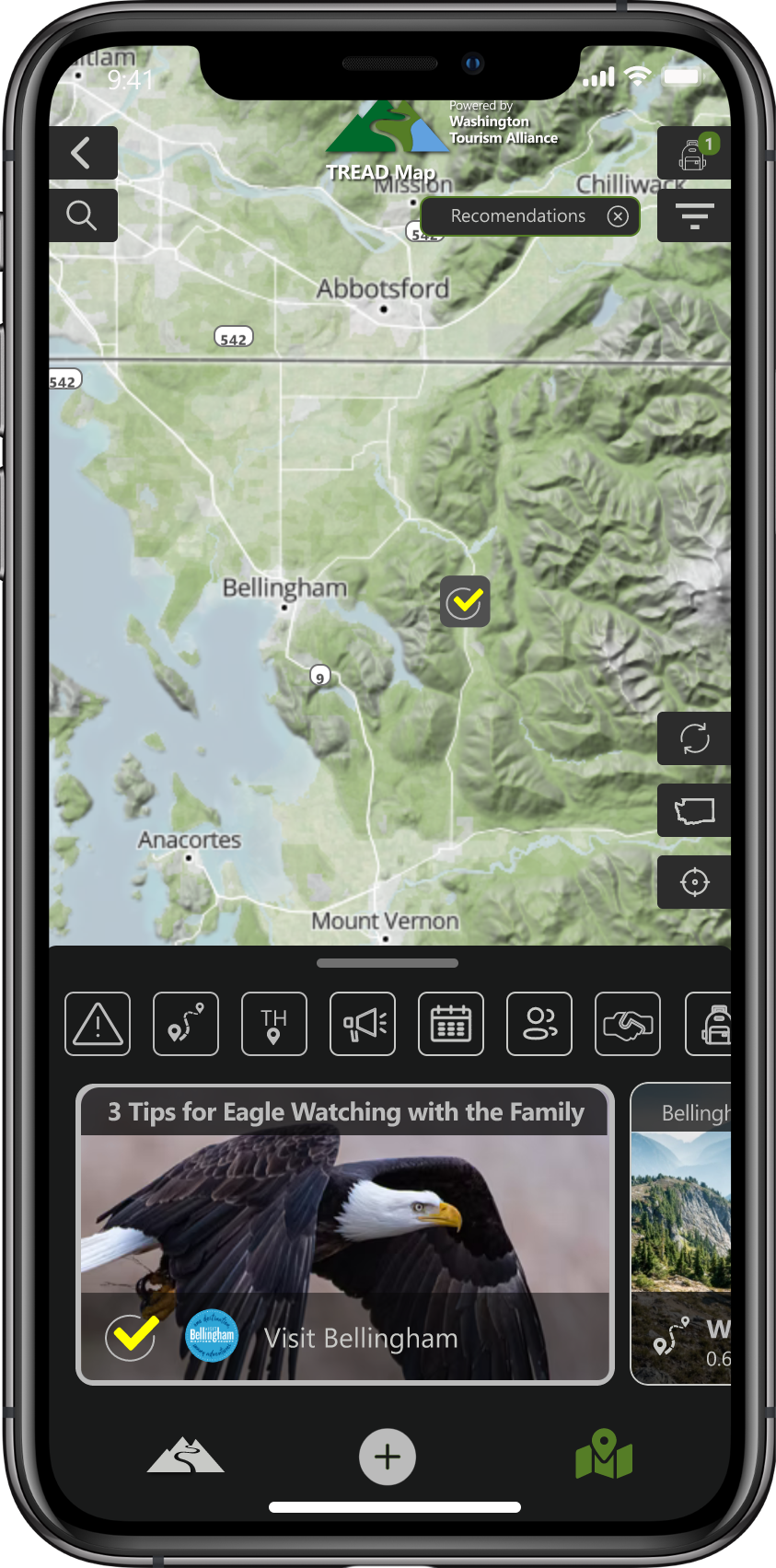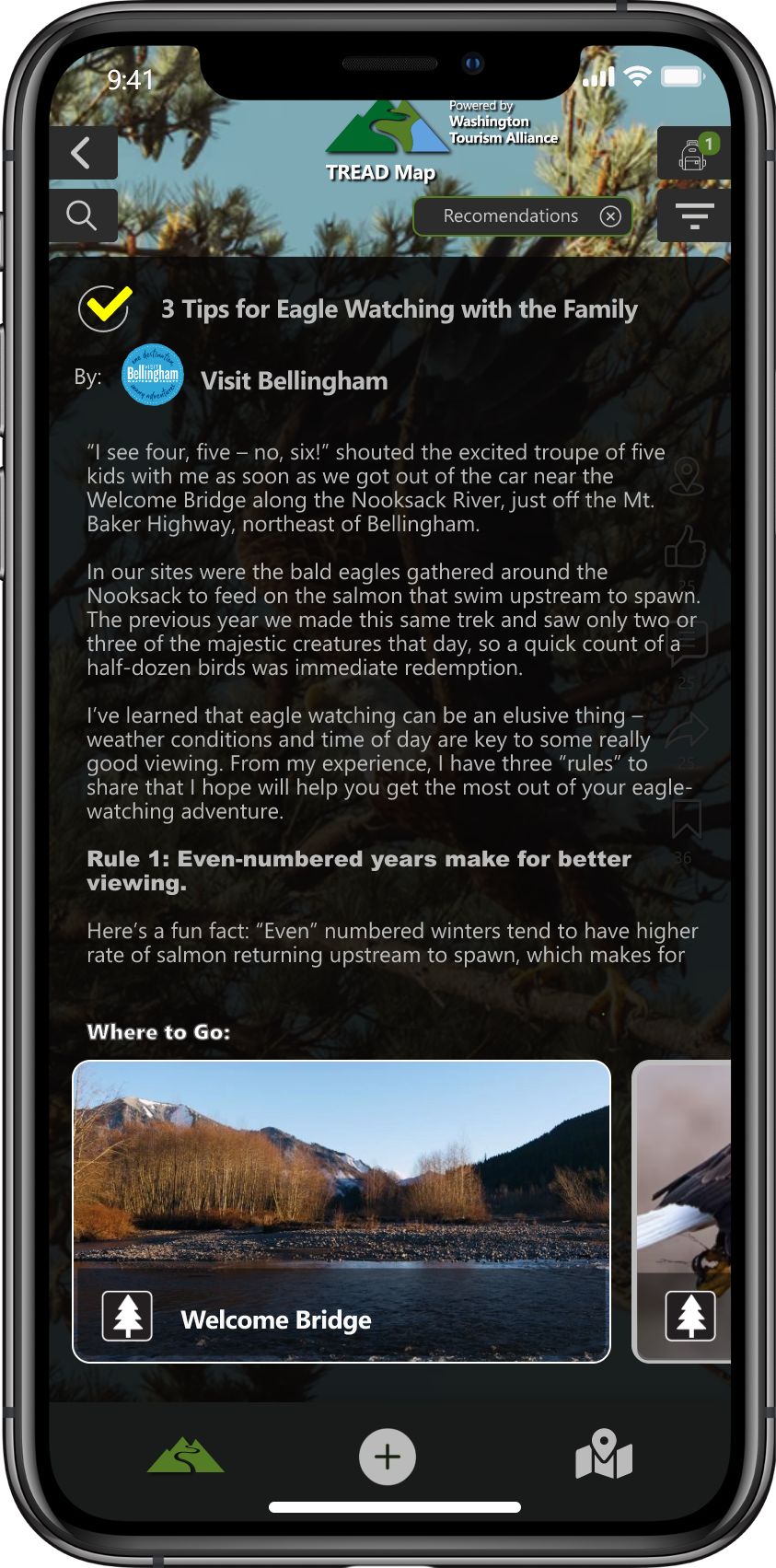 Your own app.
It's difficult for outdoor recreation organizatons to maintain their own app. This is where TREAD Map can help. Provide users a QR code to automatically install your custom themes and branding in TREAD Map. It's your own app within the app! Serve your existing base while reaching the entire TREAD Map community with your messaging.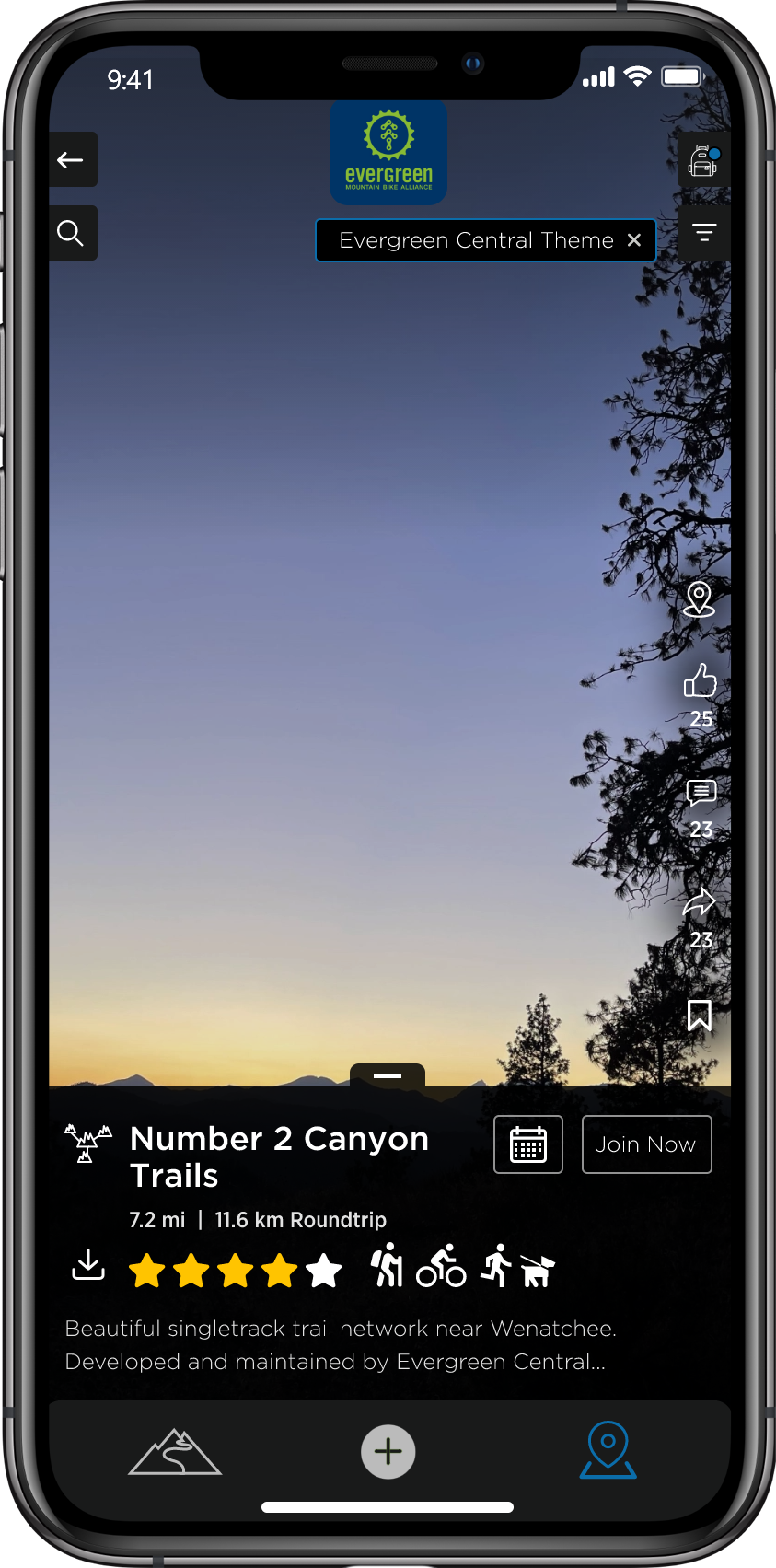 Give Back
Leave a trace.
TREAD Map was built for trail users who love the trails for all the same reasons you do. To share the love, a portion of all revenue is donated back to the local community to conserve, enhance, and build trails. It's our way of being more than a trail guide.
There is a shared cost and responsibility for each partnering county in Washington to make the app available and effective for users. Every trail and outdoor experience will need to be added and maintained, and land managers need to be trained on how to communicate with users on the app. For TREAD to begin work in a county, please fill out the form to discuss the requirements.